New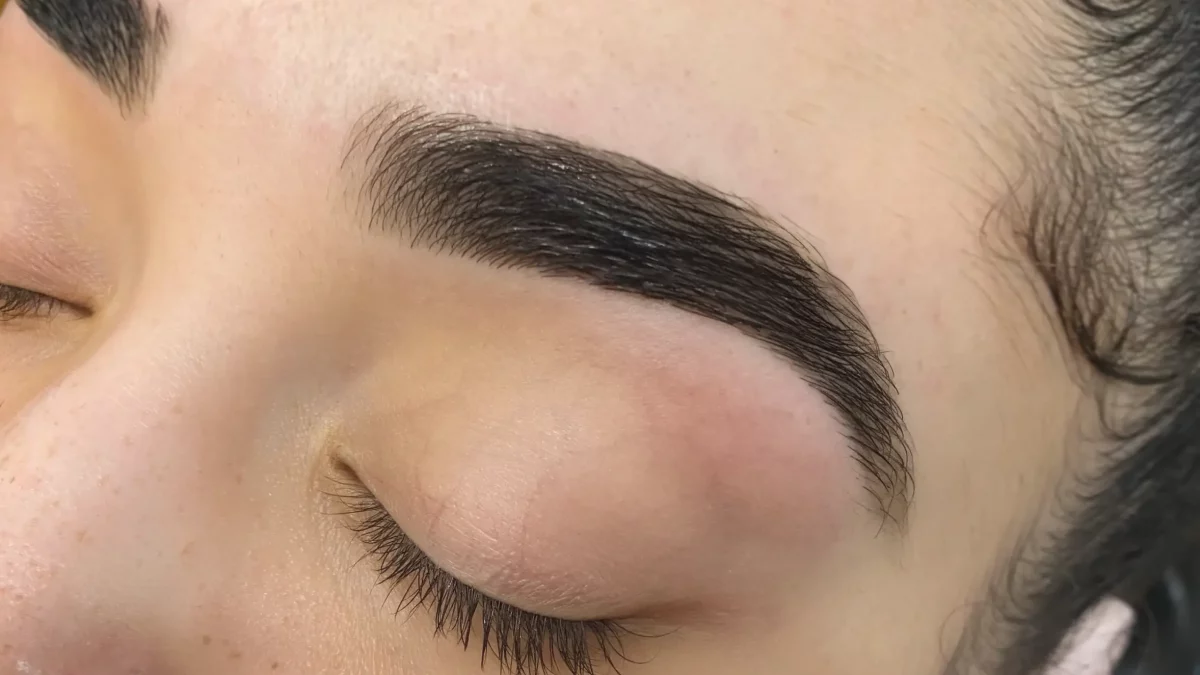 Top Five Ways to Get Your Eyebrows Looking Great
Achieving the perfect brows is an art, and there are several techniques that can help you master it.
In the heart of Boston, Eye Adore Threading is a go-to destination for all things brows, including the popular technique of eyebrow threading.
Eyebrow Threading: Precision and Perfection
Eyebrow threading is a time-honored technique that originated in the Middle East and South Asia.
At Eye Adore Threading in Boston, this method involves using a thin, twisted cotton thread to remove unwanted hair.
The thread is rolled over the skin, plucking the hair at the follicle level.
This allows for precise shaping and definition, making it a popular choice for those seeking perfectly sculpted brows.
Brow Lamination: The Secret to Fuller Brows
Brow lamination is a relatively new procedure that's quickly gaining popularity.
Offered at Eye Adore Threading, it's essentially a perm for your eyebrows, giving them a set, uniform shape for an extended period.
The process involves applying a solution to your brows that makes the hair more flexible.
The brows are then brushed into the desired shape and a neutralizer is applied to set them in place.
The result is fuller, perfectly shaped brows that require minimal upkeep.
Brow Tint: Add Depth and Dimension
Brow tinting is a process where semi-permanent dye is applied to enhance, shape, and define your brows.
At Eye Adore Threading, the dye is usually left on for a few minutes to attain the desired depth of color, then removed with a gentle cleanser.
Brow tinting can give the illusion of thicker, fuller brows and can also help to cover up any grey hairs.
Henna Tint: A Natural Alternative
For those seeking a more natural alternative, Eye Adore Threading offers henna tinting.
Henna is a plant-based dye that's been used for centuries for body art and hair coloring.
When used for brow tinting, henna offers a range of colors and can last for several weeks.
It's a great option for those with sensitive skin or allergies, as it's free from the harsh chemicals found in traditional brow dyes.
Combo: Brow Lamination, Threading & Tint
For the ultimate in brow beauty, consider a combination of brow lamination, threading, and tinting at Eye Adore Threading.
This trio of treatments can transform your brows, giving them definition, color, and a perfectly groomed appearance.
Start with threading to remove any unwanted hair and shape the brows.
Follow this with lamination to set the brows in the desired shape.
Finally, a brow tint can add depth and dimension.
This combination of treatments is becoming increasingly popular, offering a comprehensive solution for beautiful brows.
In conclusion, there are many ways to achieve great-looking eyebrows.
From threading to lamination to tinting, these techniques offer a range of options to suit every brow preference.
At Eye Adore Threading in Boston, these services are expertly delivered, making it easy to achieve your perfect brows.
Conveniently Located: Eye Adore Threading
Eye Adore Threading is not just known for its excellent services, but also for its convenient locations.
Nestled in the heart of Boston, it is easily accessible from all neighborhoods, making it a go-to destination for eyebrow care for everyone in the city.
Whether you're from Allston, Back Bay, Bay Village, Beacon Hill, Brighton, Downtown Crossing, Charlestown, Chinatown, Dorchester, North End, West End, South End, South Boston, Jamaica Plain, Cambridge, Somerville, or the Waterfront/Seaport, Eye Adore Threading is just a short commute away.
For those who prefer public transportation, Boston's network of buses and trains ensures a smooth journey to the salon.
If you're driving, you'll find ample parking options nearby.
And for the environmentally conscious or those who simply enjoy a good cycle, Boston's bike-friendly streets make cycling a viable option.
So, no matter where you are in Boston, a visit to Eye Adore Threading is always within reach.
Experience the convenience and top-notch eyebrow services today!
Wrapping It Up
In conclusion, achieving the perfect eyebrows is no longer a daunting task.
With a variety of techniques available, you can find the perfect method that suits your brow needs.
Whether it's threading for precision, lamination for fullness, or tinting for added depth and dimension, Eye Adore Threading in Boston is your one-stop destination.
Our expertise in these techniques ensures that you can confidently step out, flaunting your beautifully groomed and defined eyebrows.
So why wait? Give your brows the attention they deserve and experience the transformation today.
Book Now
Book now for your insta-worthy brows! You can book here. If you would like to know more about eyebrow threading please read Why Is Eyebrow Threading Important For Your Face? and Is Threading Safe? Find Out
We hope you enjoyed this article. Locations and hours of our eyebrow threading salons are located here. You can also follow us on instagram.