Hot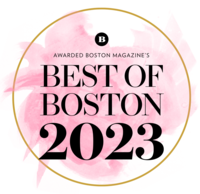 Best of Boston 2023 Eyebrow Salon/Shaping
A Heartfelt Thank You
Thank you for your continuous support, which again helped us win the Best of Boston 2023 for Best Eyebrow Shaping. We share this success with you.
Your trust and commitment have been the foundation of our success. Your faith in our services and encouragement have driven us to excel, innovate, and master our art. We're grateful for your support through our highs and lows.
Winning the Best of Boston 2023 award is a testament to the hard work, dedication, and passion we pour into our craft. But more than that, it is a testament to the incredible community that supports us. You have not only been our clients but also our biggest cheerleaders and advocates. Your word-of-mouth recommendations, glowing reviews, and constructive feedback have helped us grow and improve.
As we celebrate this milestone, we want to highlight that this honor is yours too. You shaped our business, and we'll always be grateful.
As we look forward to the future, we promise to continue delivering the high-quality service that you have come to expect from us. We will continue to learn, grow, and strive for excellence in all we do. Your satisfaction is and will always be our top priority.
Once again, thank you from the bottom of our hearts for your unwavering support. We are excited about the future and look forward to continuing this journey with you.
–Love from Akriti and all the team at Eye Adore
You can read the full write-up by the staff at Boston Magazine for our award of Best of Boston 2023 Eyebrow Salon/Shaping HERE
Don't know what threading is? No worries, we have you covered; everything is explained in our article How does threading work?
Have any more questions? Post them in the comments below! Any questions on the subject please stop by at our Boston threading salon. Location and hours of our Boston threading salon is available here. You can also follow us on instagram, for weekly articles about threading and about our salon in Boston.
Tags In