New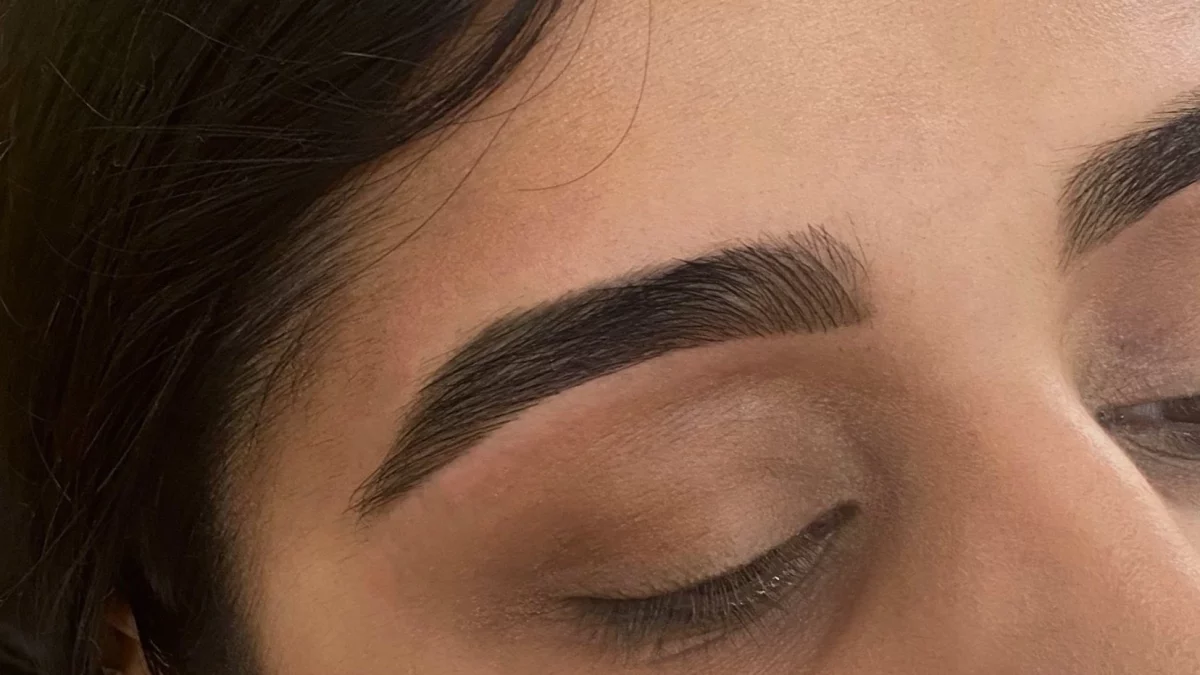 Everything You Need to Know About Having Your Eyebrows Tinted – Ultimate Guide  
Eyebrow Tinting, Tinted Eyebrows, Lighten Eyebrows, Boston, Beacon Hill, South End, Downtown
Your appearance can benefit tremendously from having eyebrows that are expertly sculpted and well-defined. Many individuals now consider tinted eyebrows to be an indispensable component of their overall cosmetic regimen. The process of tinting your eyebrows entails coloring them with a pigment that is only semi-permanent in order to give the impression that they are thicker, fuller, and more defined. When compared to the daily ritual of coloring in your eyebrows with cosmetics, tinted eyebrows are a low-maintenance alternative. This article will cover everything about tinted eyebrows that you need to know, so keep reading!
In the first section, we will discuss how long the eyebrow tinting will last.
The amount of time that tinted eyebrows look good can be affected by a number of variables, including the wearer's complexion, the skincare regimen they follow, and the amount of time spent in the sun and the water. Two to three weeks is the typical amount of time that tinted eyebrows look good. However, there is a possibility that the color will start to fade after two weeks for some individuals, while others may have tinted eyebrows that last for up to four weeks. If you want your colored eyebrows to last as long as possible, you should prevent extensive perspiration, as well as water and light exposure.
Is It Risk-Free to Color Your Eyebrows?
It is risk-free to tint your eyebrows. We only use tints of the highest quality that are dermatologist-recommended, non-irritating, and hypoallergenic.
Can You Color Your Eyebrows While You're Pregnant?
Absolutely! Not only is our dye free of allergens and animal products, but it also won't have any impact on your pregnancy. Please check with your physician if you have any questions or concerns. If you've just found out that you're going to be a parent, or even if you're just toying with the idea of beginning a family in the near future, then, first and foremost, let me offer my sincere congratulations; this is an exciting moment in your life! Not only will you need to make substantial (and, for the most part, positive!) adjustments to your house, health, and lifestyle, but you will also need to make adjustments to your cosmetic regimen. You might be curious about how your pregnancy will influence your forthcoming beauty procedures or how your routine grooming appointments will be affected by the shift in your appointment schedule.
Can You Accurately Replicate My Brow Hair Color?
It is critical to choose a pigment for your colored eyebrows that corresponds with the color of your hair in order to achieve an appearance that is as natural as possible. Aspects such as the undertones in your hair and complexion as well as your particular inclinations in regards to style should be taken into account. Consult with one of our professional specialists if you are uncertain which shade to select. They will be able to provide you with advice on which shade is most suitable for your skin tone and hair color.
Are You Able to Make My Eyebrows Lighter?
The answer is "yes," you can make your eyebrows lighter by using tint. A specialist will apply a pigment of a lighter shade to your eyebrows in order to lighten the color of your eyebrows. If you have eyebrows that are too black or have a reddish tinge, this procedure may be able to make you appear more natural. Our brow spa makes use of a lightening agent that was formulated with eyebrows in mind specifically. This product, which includes natural ingredients such as chamomile and lemon extract, helps to brighten the hair in a non-damaging and irritant-free way without causing any injury to the epidermis.
It is essential to keep in mind that brightening eyebrows can be a more difficult process than darkening them, so it is in your best interest to have one of our trained professionals complete the procedure.
What's the Distinction Between Eyebrow Henna and Eyebrow Tinting?
The coloring of your eyebrows through the process of eyebrow tinting is accomplished with a pigment that is only semi-permanent. On the other hand, eyebrow henna includes coloring your eyebrows with a natural dye made from plants. This dye is called henna. Henna is an all-natural ingredient that does not cause allergic reactions and is suitable even for people with sensitive skin. Henna's effects can last up to six weeks longer than those of coloring, which typically fades after two to four weeks.
What Should I Do to Take Care of My Eyebrows After Getting Them Tinted?
Aftercare for eyebrows that have been colored is extremely important if you want the color to last as long as possible. The following advice should be followed in order to achieve the greatest results:
Do not touch your eyebrows: Following the treatment, it is important to refrain from touching your eyebrows as much as possible. Doing so may cause the pigment to wear off more quickly.
Stay away from water and steam: For the first twenty-four hours after the procedure, you should steer clear of getting your eyebrows wet or subjecting them to steam, as both of these factors can hasten the fading of the color.
Makeup should not be applied to the brow area for the first twenty-four hours after the treatment, as doing so may cause the coloring process to become uneven or unsatisfactory.
After a period of twenty-four hours, you may cleanse your face and the region around your eyebrows; however, you should exercise caution when cleaning the eyebrows. Resist massaging the region too vigorously, as this can hasten the process by which the pigment wears away.
Utilize products that are oil-free: If you want the color to last as long as possible, you should utilize products that are oil-free around the eyebrow region. Products that are oil-based have the potential to degrade the pigment, which will speed up the fading process.
It is important to stay out of the sun as much as possible because prolonged exposure can cause the pigment to dissipate more quickly. To safeguard the region, it is best to wear a cap or sunscreen.
Retouch as necessary: In order to keep your eyebrows looking the way you want them to, you may need to retouch the color once every few weeks. This will depend on how quickly your eyebrows grow.
You can prolong the life of your tinted eyebrows and keep them looking attractive for as long as possible by following these maintenance guidelines, which will help you stretch the life of your tinted eyebrows. If you have any inquiries or concerns about the maintenance process, it is best to consult with your specialist to receive individualized guidance.
Conclusion
Your natural brow color can be substantially enhanced by tinting your eyebrows, and the end result will be an appearance that is more distinct. The color can last for up to four weeks with the appropriate treatment and maintenance, during which time it will help you save time on your daily cosmetics regimen.
Although eyebrow coloring is generally regarded as safe, it is extremely important to select a certified and experienced specialist who makes use of high-quality and risk-free products.
It is also important to have a solid understanding of the distinction between having your eyebrows tinted and using henna, as these are two distinct procedures that lead to different results. Natural henna is used as a pigment, and while it may produce effects that are more long-lasting than other dyes, not everyone can use it.
If you follow the maintenance instructions and collaborate with a trained professional, you will be able to accomplish attractive colored eyebrows that will last for a long time and improve your natural beauty.
Looking for a eyebrow tinting or tinted eyebrows near you in Boston? Enhance your eyebrows with a tint or lighten their color at Eye Adore Threading. Book an appointment today!
Book Now
We are now accepting appointments for brow tint and henna in both our Boston based locations. Book now for your insta-worthy brows! You can book here. If you would like to know the differences between eyebrow tinting and henna please read Brow Henna – What Is It and Who Is It For and What is Eyebrow Tinting?
Please call any of our two Boston area locations if you have questions at our Beacon Hill, near downtown Boston, or South End. Locations and hours of our eyebrow threading salons are located here. You can also follow us on instagram.